In 2022, network breaches ranked second among the most frequently detected cyberattack worldwide.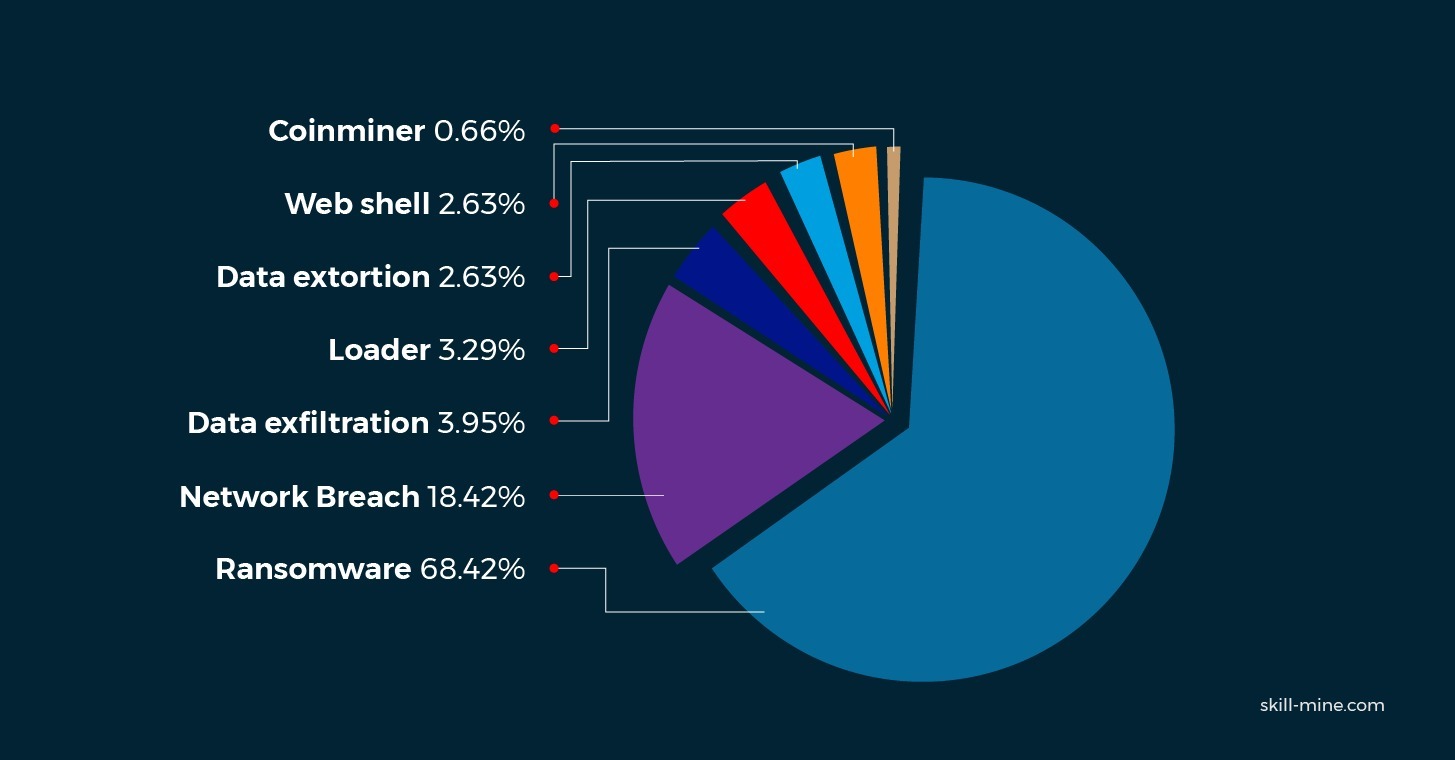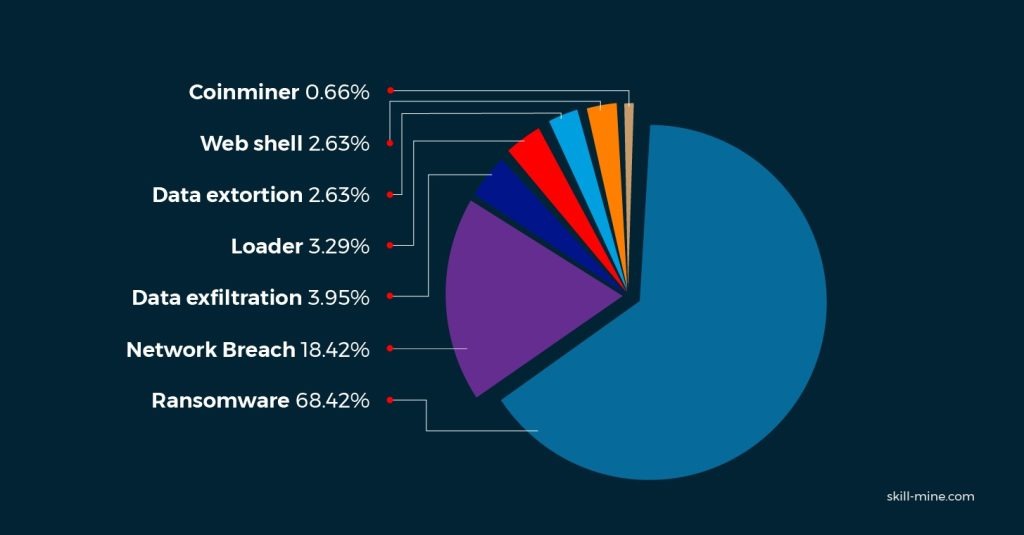 Source: Statista
In an era marked by escalating cyberattacks, network monitoring assumes paramount importance. It provides vigilant oversight of an organization's IT infrastructure, serving as an early warning system against potential threats. Businesses are increasingly turning to outsourcing network operations to specialized providers to safeguard their valuable data and systems.
NaaS, or Network as a Service, involves outsourcing network operations to achieve cost-effective management. The NOC service provider conducts a preliminary assessment to determine specific requirements for setup and operation, collaborating with the client to implement services. Support is delivered continuously, often more economically and with less operational strain than in-house execution.
Addressing Challenges with Effective

NOC

as a Service

 
An underperforming NOC can grapple with various issues, whether technical, operational, or resource related. Take a look at how effective outsourced NOC support addresses these challenges:
Cost Efficiency: Building an in-house NOC often leads to over-utilized staff and high support costs. Outsourcing enables a tiered operational support structure, reducing costs and improving resource utilization.
Performance Metrics: Many NOCs lack performance metrics and essential key performance indicators (KPIs). Effective outsourced partners analyze business requirements to establish meaningful metrics and tracking methods.
Staff Turnover: Maintaining a 24×7 NOC requires consistent staffing, which can lead to high turnover. Outsourcing eases this burden, allowing in-house resources to focus on revenue-generating activities.
Consistency: Inconsistent responses and troubleshooting in NOCs are often due to inadequate process frameworks. Outsourced NOC partners provide standardized processes for handling various support scenarios.
Business Continuity: A lack of an effective business continuity plan can leave NOCs vulnerable to disruptions. Effective outsourced partners integrate business continuity into their service offerings, ensuring resilience in the face of disruptions and disasters.
Why do Businesses

Opt

for

NOC

as a Service?

 
Irrespective of a company's size, the efficient management of networks, infrastructure, and applications remains a priority. Creating an in-house NOC introduces additional hurdles, including the need for expertise in staff management, operations modelling, task development, and proper platform implementation.
To address these complexities, many businesses opt to outsource NOC support (NOC as a service) to providers with well-established NOCs. This strategic move not only frees up in-house resources for revenue-focused projects but also ensures the presence of the right components—people, processes, and platforms—to meet and surpass the service levels expected by end-users or customers.
The outcomes include:
Reduced overall operational costs.

Remarkable performance improvements.

Enhanced management of cost-related metrics.
Crucial Factors to Weigh When Opting for Outsourced

NOC

S

upport

 
While an in-house NOC may seem to offer greater control, outsourcing NOC operations can provide substantial cost-efficiency and capability advantages. Key considerations while outsourcing NOC support include: 
Cost Efficiency:

Outsourcing often leads to significantly reduced costs compared to maintaining an in-house NOC. The expenses associated with payroll and overhead can be halved through outsourcing, especially when leveraging economies of scale offered by service providers.

Operational Maturity and Expertise:

Outsourced NOCs typically bring mature operations and specialized expertise, accelerating time-to-value. In contrast, in-house NOCs require substantial time for team building, training, and operational alignment, often taking months or even years to reach maturity.
In short, outsourcing NOC services offers the flexibility to tailor the level of support, optimise in-house IT resources and safeguard the business while consistently meeting or exceeding service level expectations. Skillmine's NOC services offer a comprehensive array of NOC solutions meticulously tailored to align with the unique requirements of your business.
Looking for expert technology consulting services? Contact us today.